bar identity
June 2019
Yan got a bar. Yan is a cool guy. Yan is a friend of mine. Yan loves metal music and the great north. So, the playword was easily found, and so was the identity : a cool barbaryan bearing a branch of hop as a beard.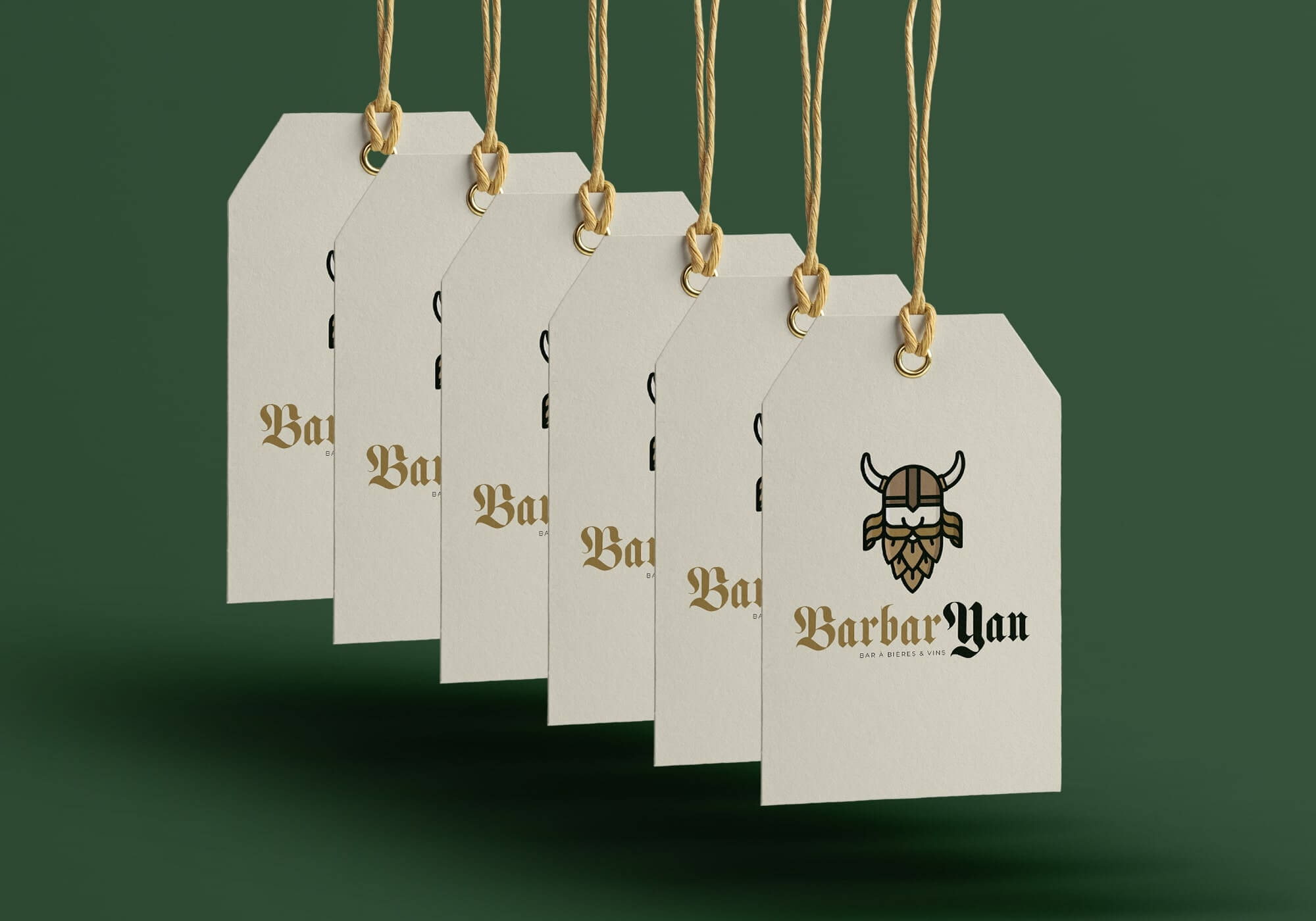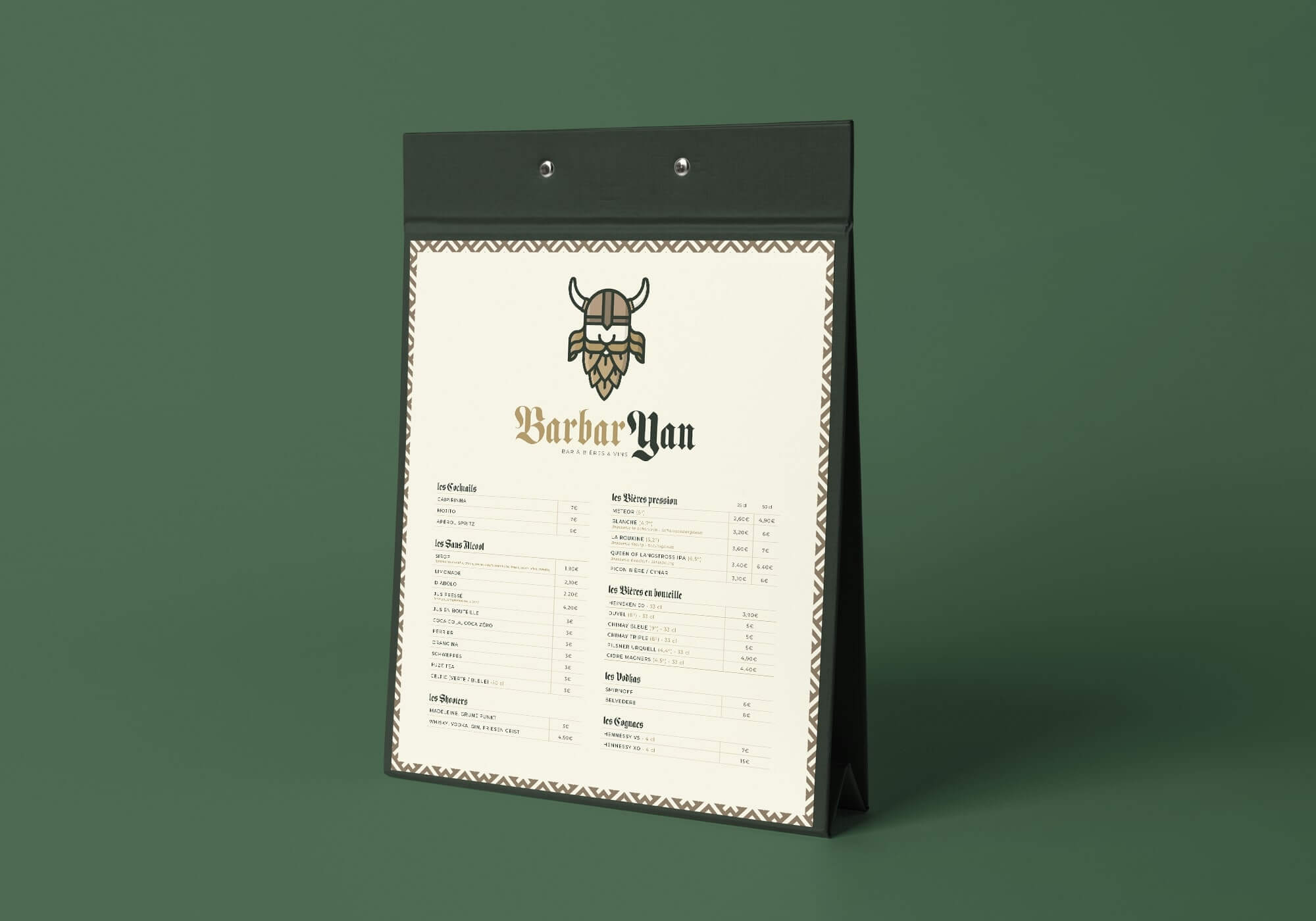 "
Is it elegant ? Is it barbaric ? Answer : it's both !
"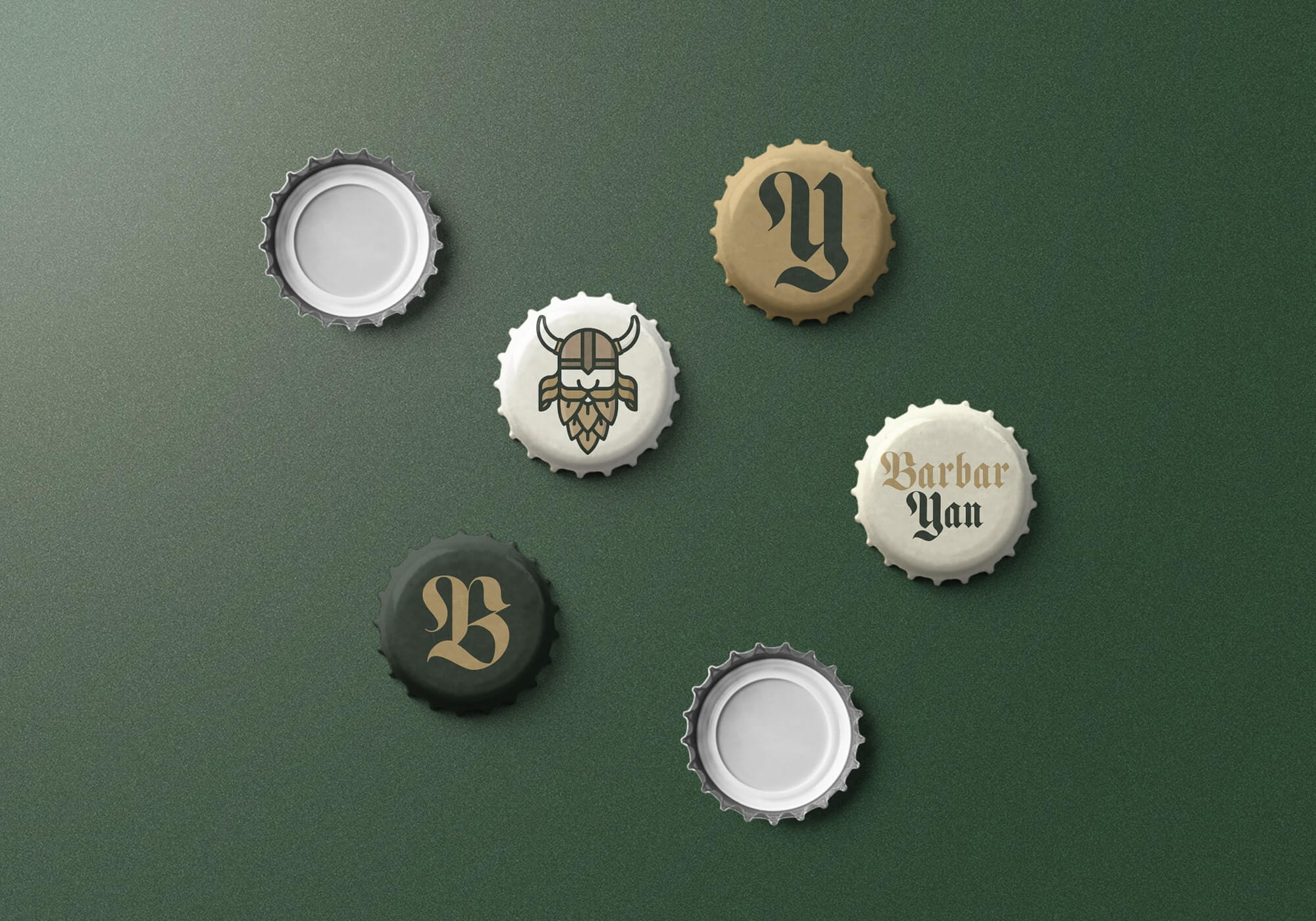 "
Nope ! Some cool bottlecaps !
"