tattoo shop identity
December 2019
Blacklist is a Tattoo shop located in Albuquerque (New Mexico) lead by the famous Pows. As he wanted a unic lettering for the brand identity of the shop, I mixed contemporary and victorian influences to craft two different types. The color palette is a mix of black, white and soft gold, typical of great tattoo shop. I also designed the ornaments to add that final touch of victorian influence. Rock, rock baby !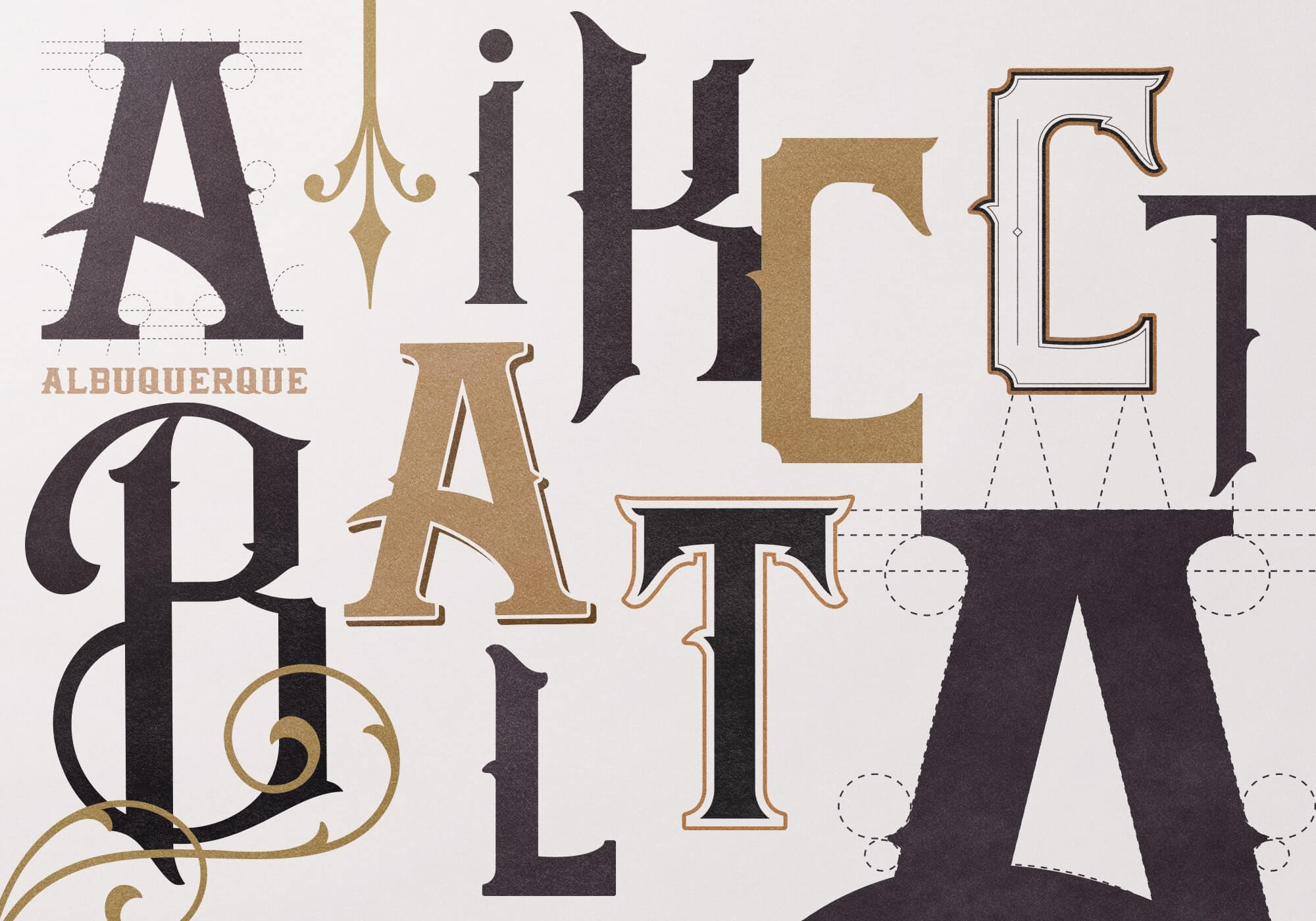 It pretty much came easily for this one as I had the idea from the go for this victorian type. I basically drew it on paper and vectorized it manually on the computer. Then it's a lot of adjustments, trial and error, curve modifications, etc… but overall, it was a pretty streamlined project. Each letter of the logo and each ornament has been carefully and specifically designed for that brand identity.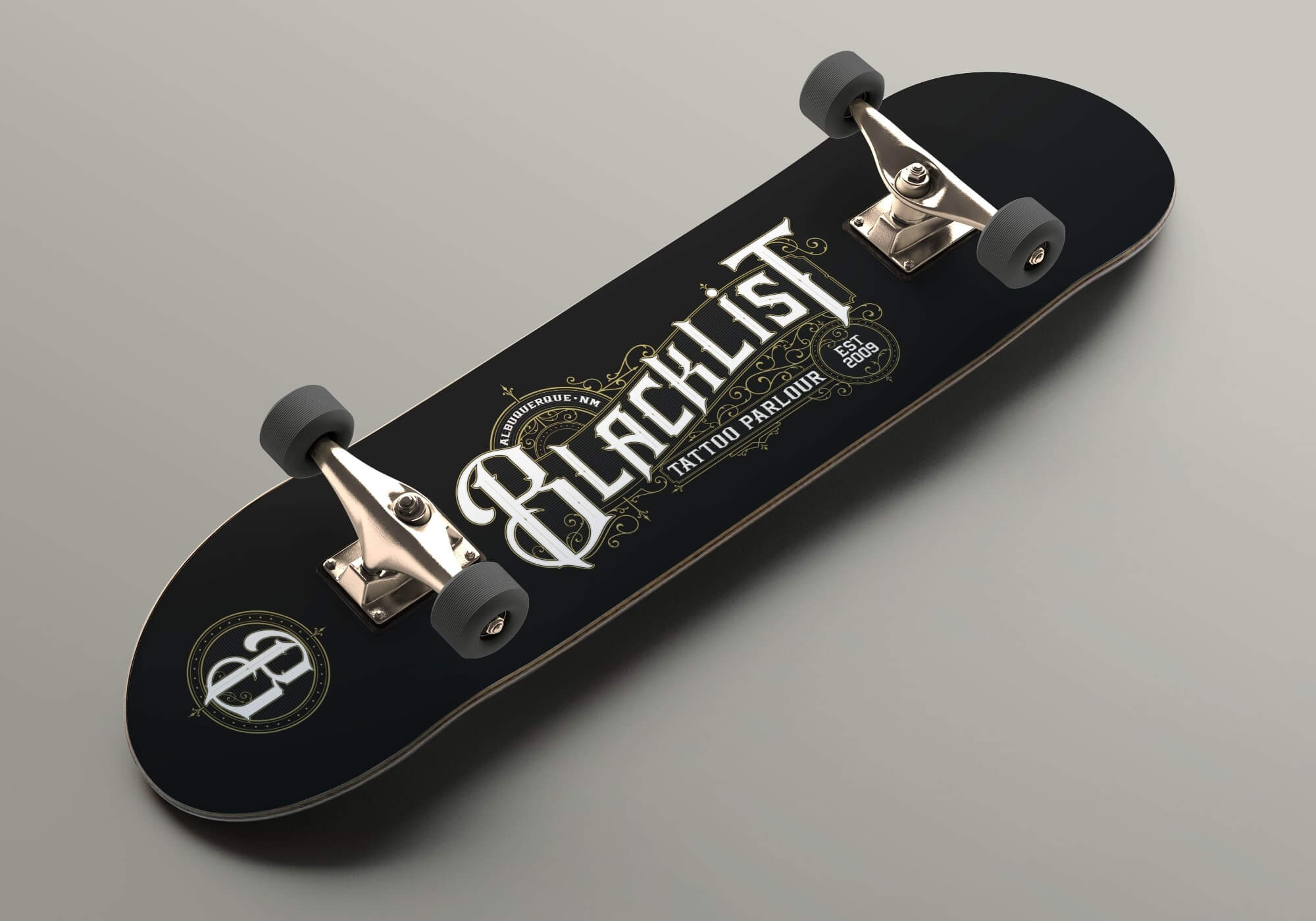 "
Yes ! We also put it on a skateboard. Why ? Because we can.
"